First of all, you guys have some amazing moving tips. I've spent this week packing, organizing, and purging out lives of some unnecessary crap (although still not enough of it if you ask me) and yet I feel as if there is still so much more to do. When I have had a break to relax this week, this is what I've been enjoying.
Hollywood Game Night
We didn't watch this show when it first premiered because we were always out when it was on. We've seen a few episodes on reruns now and I just love it. There are always really funny people on as featured guests and the games are a mixture of well loved classics and creative new ones. Plus Jane Lynch is the host which is great because she is hilarious and since we share an alma mater, I consider her my home girl. Now I just need to find a way to become a contestant on the show cause I know I would rock it.
World Map Corkboard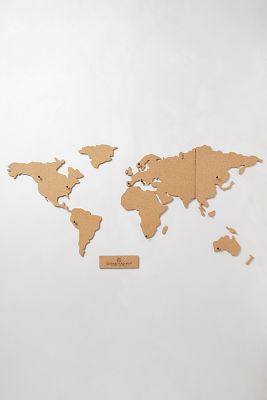 We can't take a vacation this year since we bought a house and we need more furniture coming from a one bedroom apartment. I can, however, dream and make plans about where we can go in the future. This cork board would be such a fun way to do that while also looking cute on the wall of an office or guest bedroom.
Orange is the New Black
After holding out for a time, I finally watched
Orange is the New Black
this week. In law school, I visited a men's prison on a criminal law field trip and this show surprisingly had some similarities to that experience (although I didn't laugh while on the field trip). I liked seeing the background of some of the characters explained, including how they ended up in prison, which made them compelling rather than simply convicts. Plus, it made packing go much faster.
Now, back to packing! What are you loving this week?